IRIDE is a patented system that revolutionizes the communication inside pharmacies. It transforms one of the most characteristic elements in the pharmacy, the medicine drawer system, into a large advertisement space.

IRIDE is a system created for pharmacies with drawer units which are visible to their clients.


The IRIDE fronts have been conceived not only to make the most out of our ISY drawer units but are also available for over 99% of pharmacy drawer models on the market.


By simply replacing the drawer fronts with IRIDE the entire unit becomes a poweful media for in-store advertisement.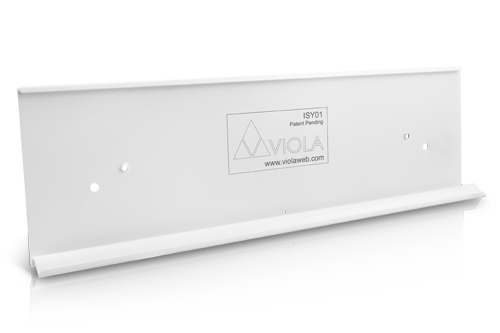 INNOVATIVE DESIGN

IRIDE is a technical drawer front that is innovative, simple to use and has an ergonomic design. It is the first and only patented communication system for pharmacies.


The fronts are made in steel which is powder coated for maximum durability and performance. Each front holds a plastic sheet (tile) that can be quickly changed to form a large advertising immage.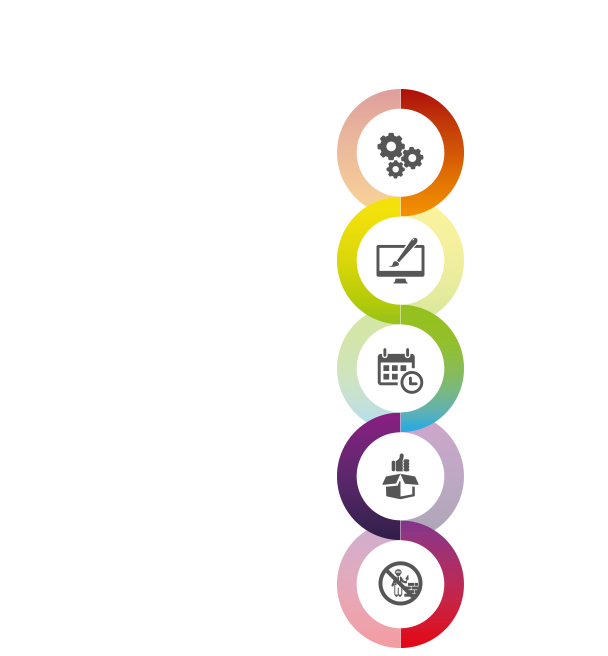 QUICK AND EASY TO INSTALL

From production to installation.
We'll take care of it.

In brief:


project and production of IRIDE fronts fitted for the pharmacy's drawer model;

customization of a template of choice and adaptation of Ad campaigns according to your drawer unit's dimensions;

installation day scheduled based on the pharmacy's preference;

all original drawer fronts will be carefuly removed, packed and stored in boxes that will remain in the pharmacy;

the installation does not require any changes to the drawers or the pharmacy's structure. Our team of expert shopfitters will work quickly during opening hours with minimum disturbance to the commercial activities.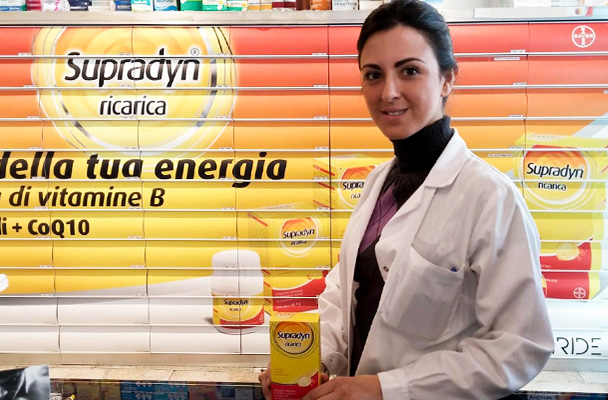 SPONSORED AD CAMPAIGNS

Our IRIDE fronts are supplied for free with a loan for use agreement.


Pharmacies with our IRIDE system will be presented by us, from Viola, to our potential sponsors (pharmaceutical, cosmetic and other related brands). Our goal is to present these companies with the opportunity to invest in these pharmacies through IRIDE Ad campaings.

Advertising with IRIDE means a closer collaboration between the pharmacy and the sponsoring brands, thanks to an immediate increase in the sales of sponsored products.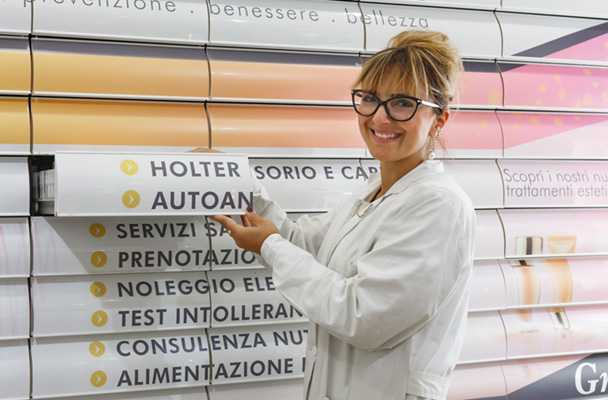 SELF-PROMOTION

The pharmacy will receive a customized image that is usually placed in the fronts in the day of installation. This image, chosen from one of our many templates by the pharmacy, is customized by our graphic design department with the store's desired information and services.


This custom template can be used in the moments in-between sponsored campaigns as an efficient self-promotion tool. It is an efficient way to improve the store's brand awareness since most clients don't know many of the services, specializations and other innitiatives offered in the pharmacy.
IRIDE KEEPS GROWING

IRIDE expands in Italy and in 2016 CLUB IRIDE is created, the first in-store advertisement circuit for pharmacies.

There are currently over 150 pharmacies with the IRIDE system across Italy and its presence abroad is starting to increase.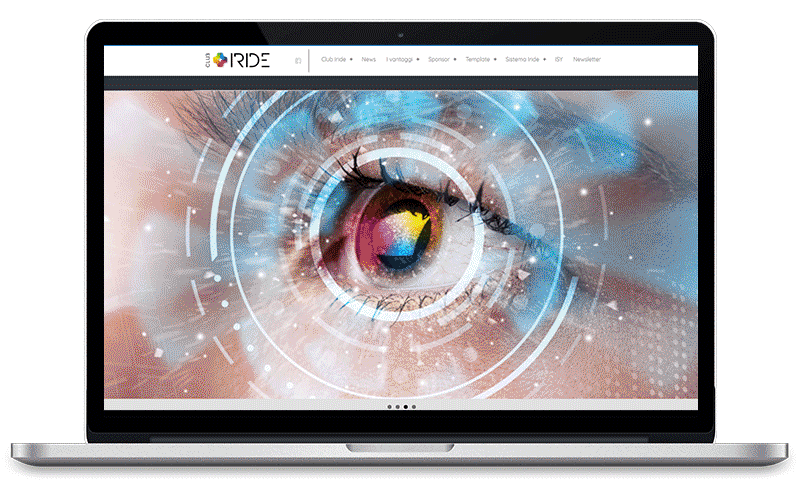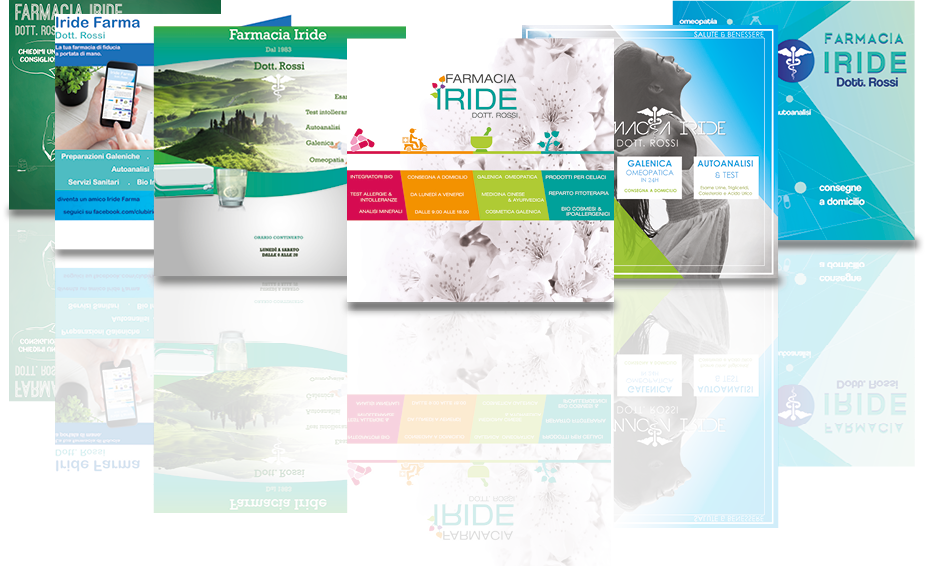 IRIDE is ideal for brands that look for a new and efficient way to communicate inside pharmacies.


SOME OF THE BRANDS WE'VE COLLABORATED WITH:

MANY ADVANTAGES

IRIDE is the only communication system inside the pharmacy that favours the entire supply chain.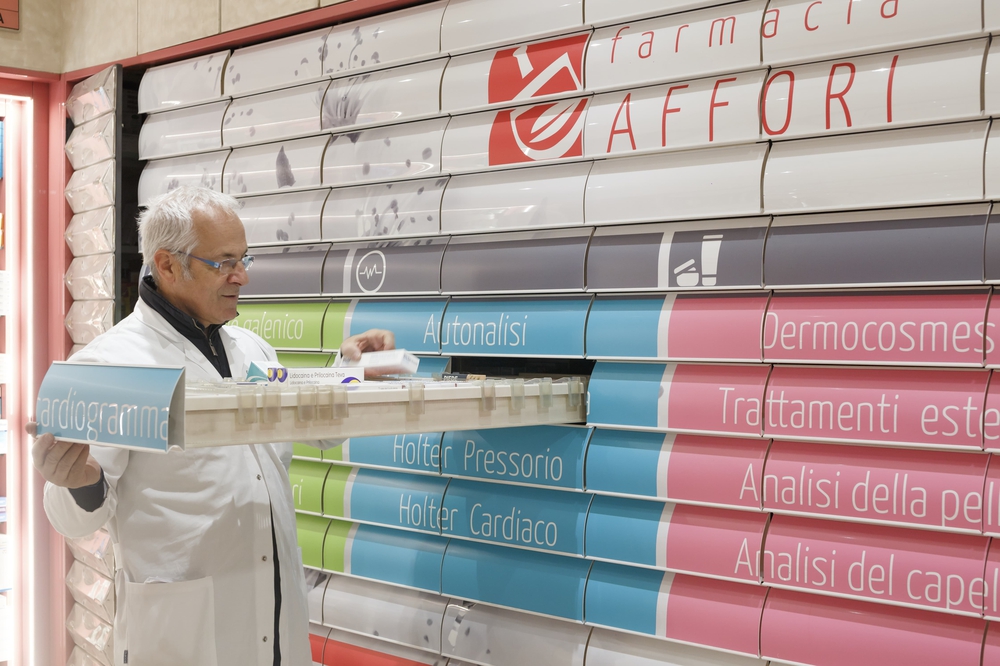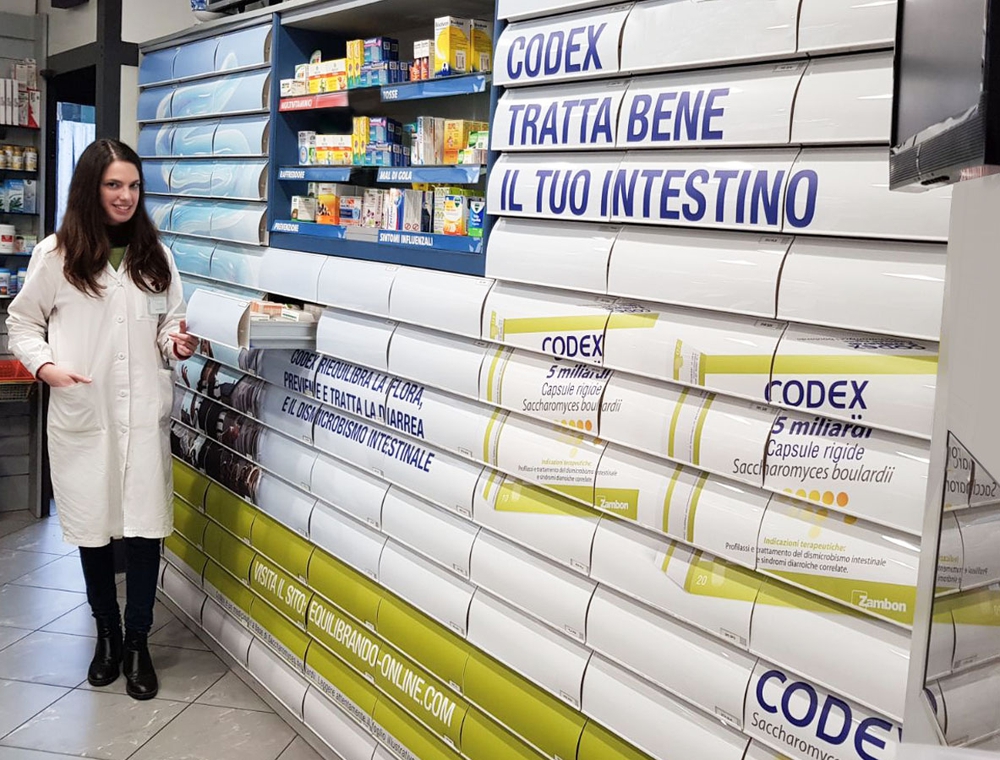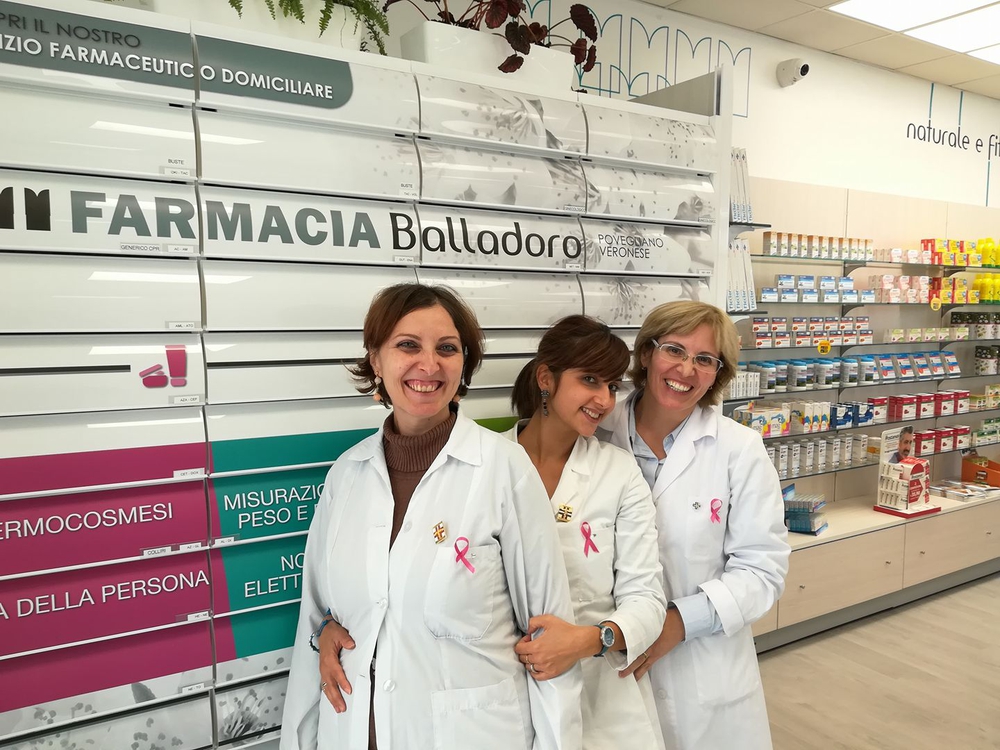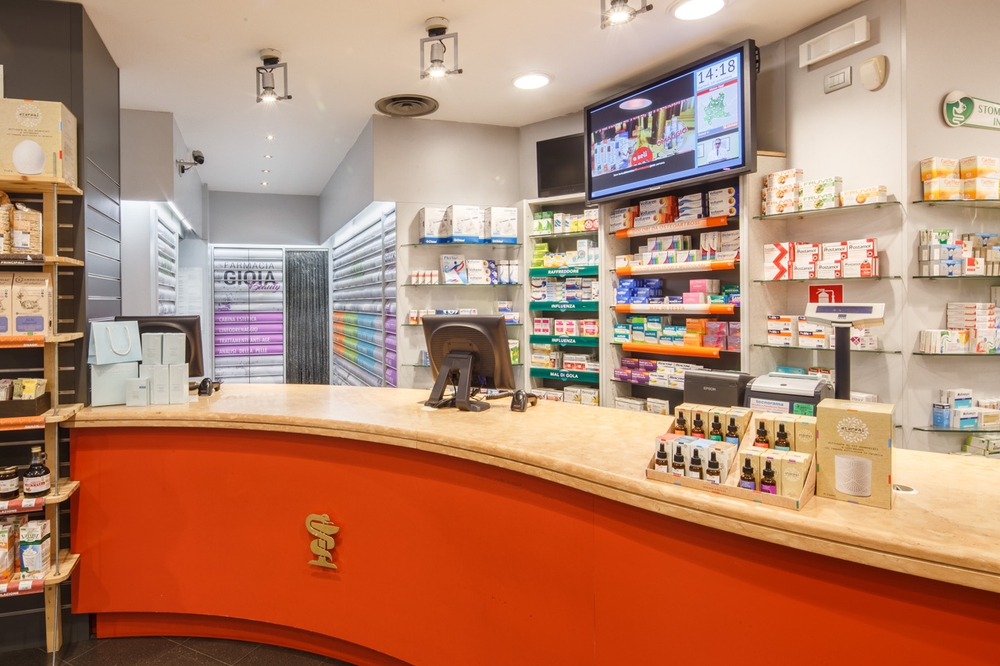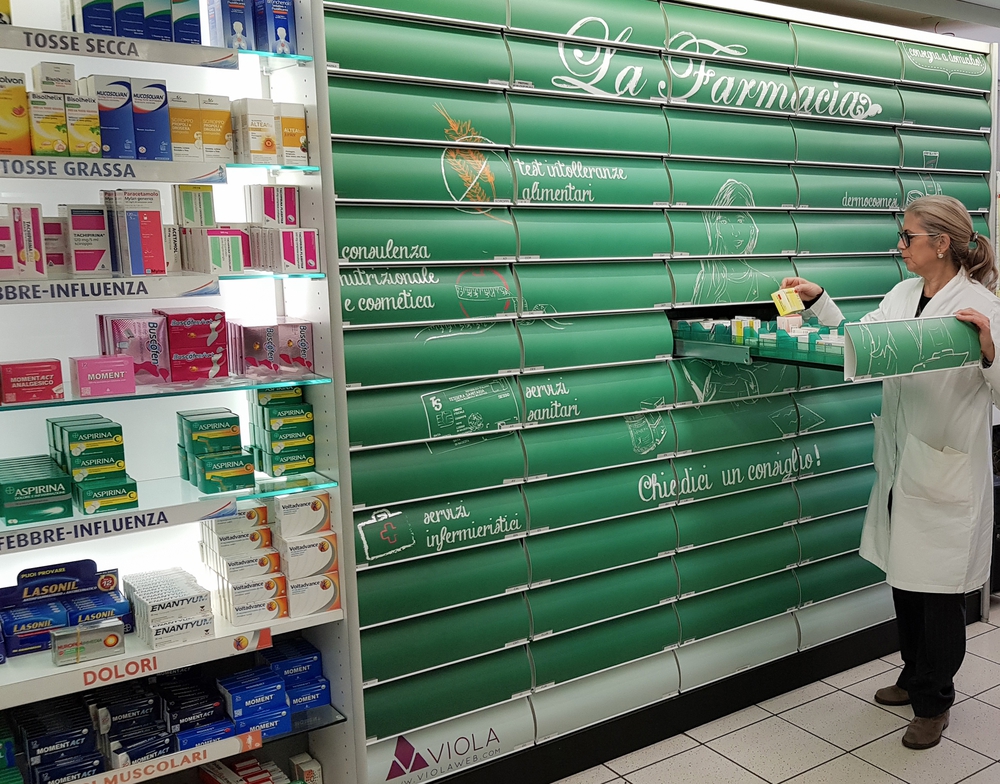 Need further information?
Register to download the full catalog, technical files andmuch more!


Back To Top