The drawer unit for the professional storage of medicines,
designed for small spaces.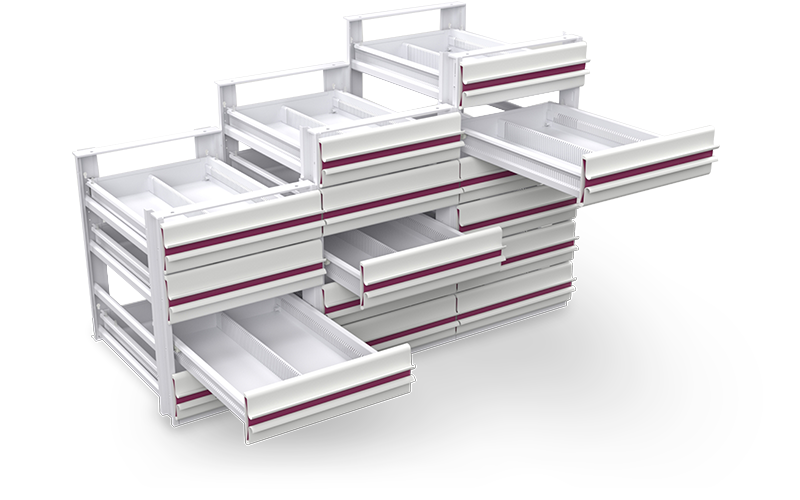 Versatile and with great performance
ISYBanco, thanks to its versatility, can be configured based
to the spaces, use needs and design of each pharmacy:
designed to take advantage of maximum of the space in the pharmacy
ideal for back counter or under the counter, to have the products immediately at hand
ultra-fast assembly, thanks to the pre-assembled modular structure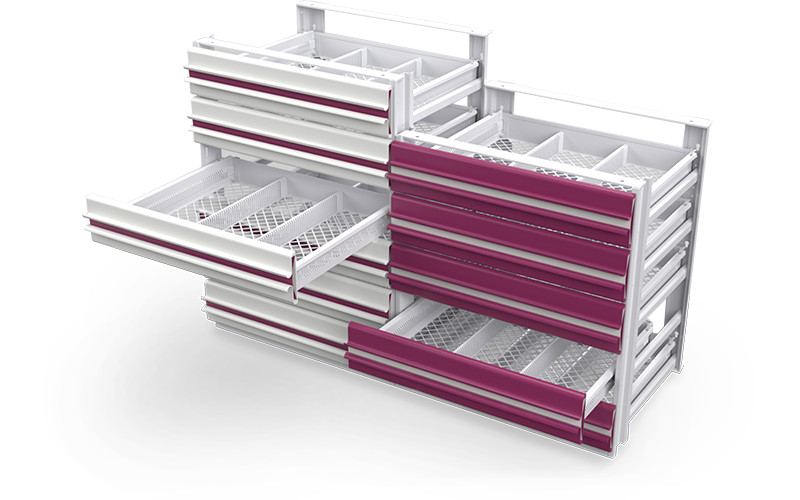 Wide range of configurations
3 different heights:
4 | 5 | 6 drawers (565 | 700 | 835 mm)
2 widths:
drawers of 2 | 3 tanks (435 | 615 mm)
2 depths:
500 | 600 mm
Simple and double repositionable drawers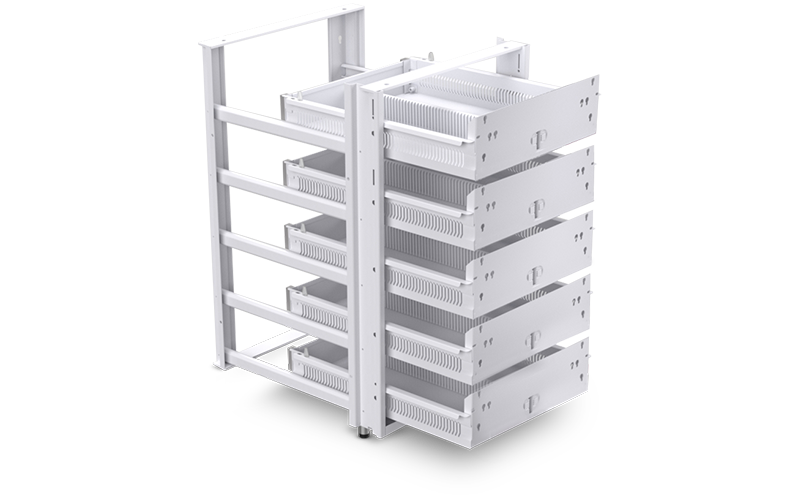 Compact
ISYBanco has a strong and load-bearing construction,
with giudes and structure all welded,
and pre-assembled drawers.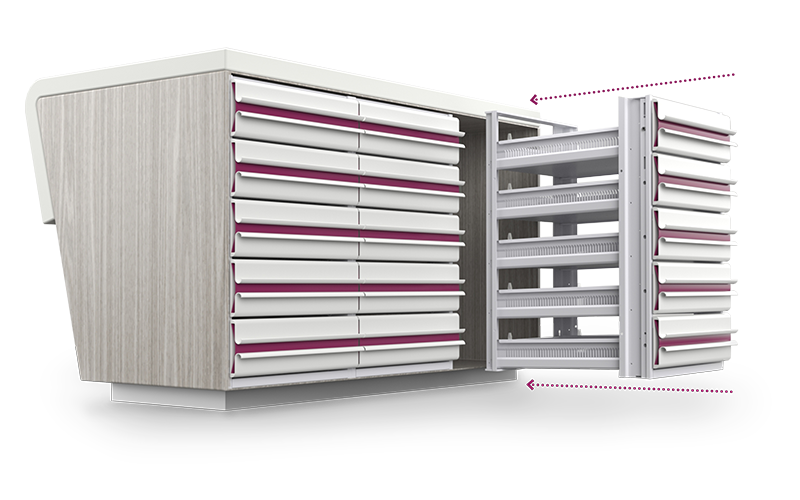 Two simple gestures
ISYBanco has a simple and fast assembly:
just insert the chest of drawers into the counter
and fix it with screws in the holes provided.
1.
Central lock
A single key to protect
all the drawers of the same form
2.
Castor wheels
Easy to move modules,
with swivel wheels
a 360 degrees.
3.
Adjustable feet
Designed to adjust
and level the height
easily.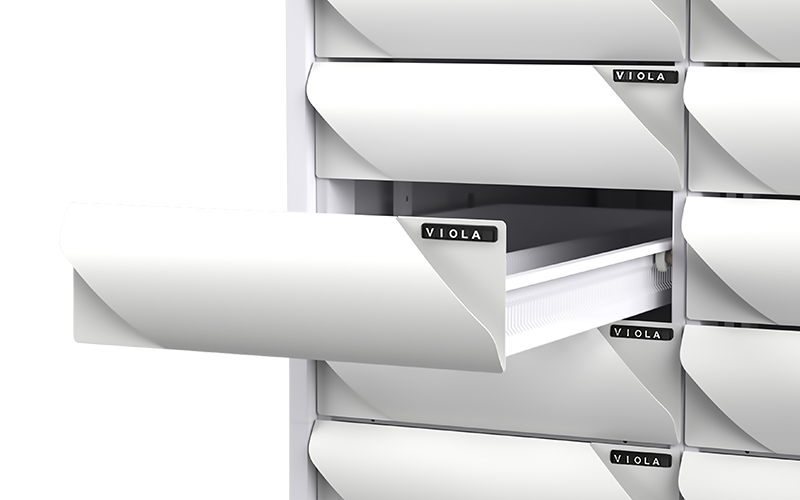 Front VELA

The front with a modern design and extremely ergonomic use.
Its curved lines bring fluidity and elegance to the whole surface
of the drawer unit.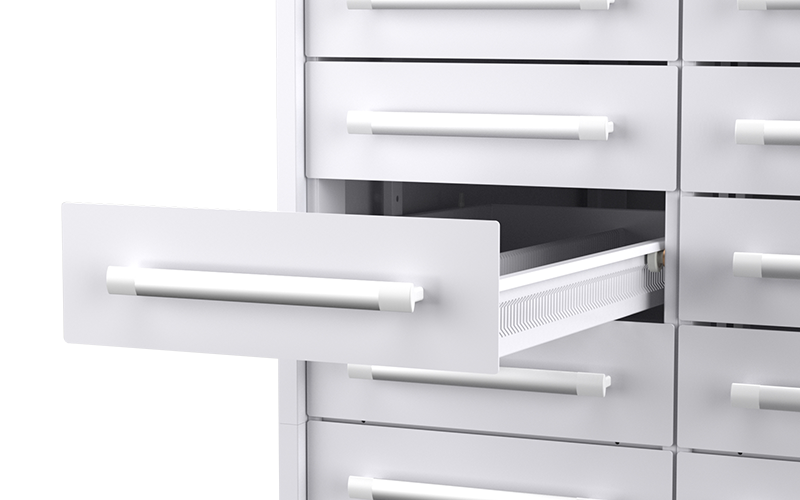 Front KENDO
Classic and functional front, with comfortable grip in adodized aluminum.
Available with particular white or black handle.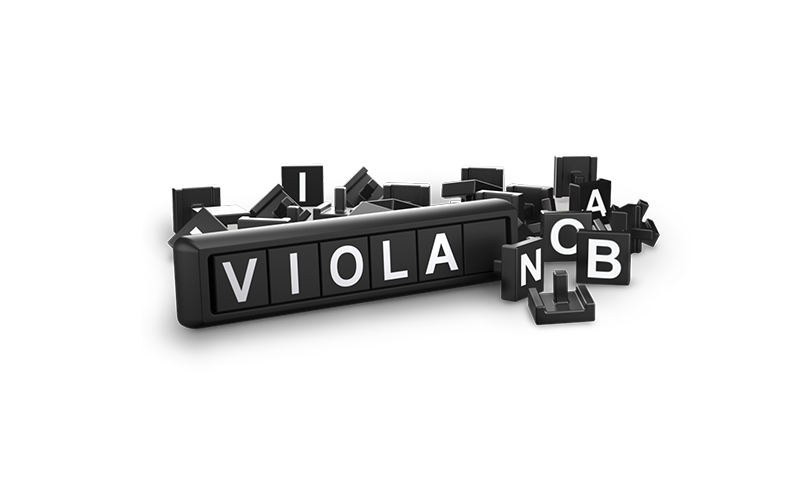 Kit of letters
Kit of letters complete with support and laser-marked letters
freely interchangeable for quick identification
of the contents of the drawers.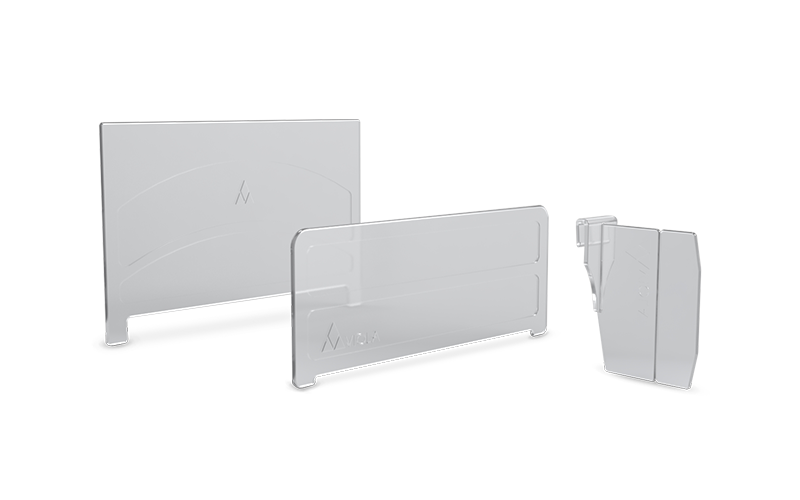 Separators
Simple, double or transversal separators,
for a precise division of the spaces in the drawers.
Need further information?
Register to download the full catalog, technical files andmuch more!


Back To Top